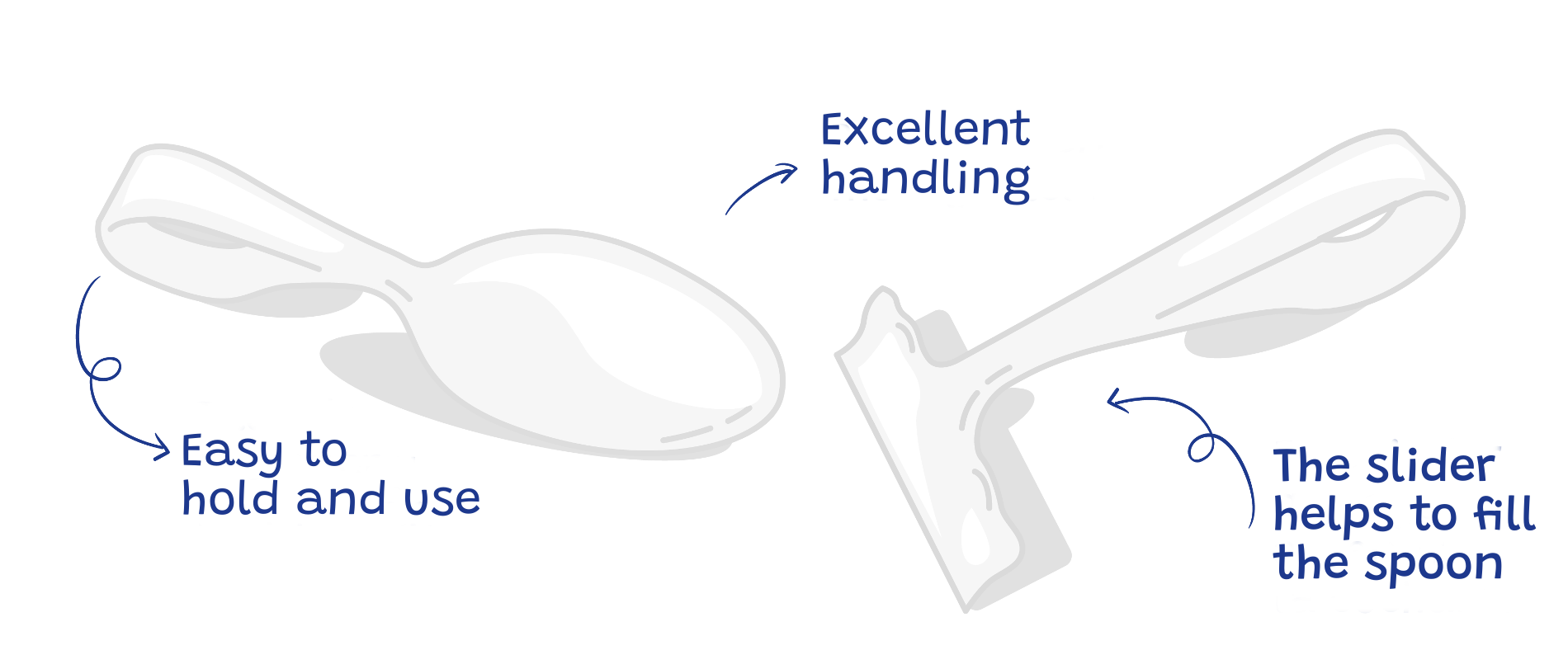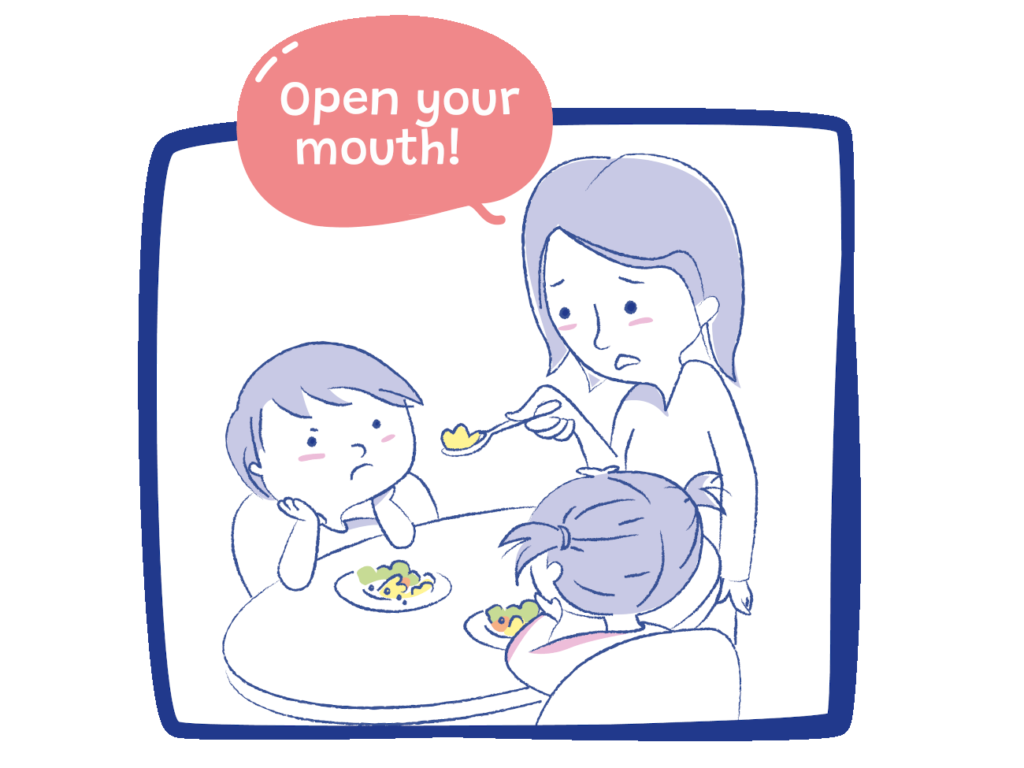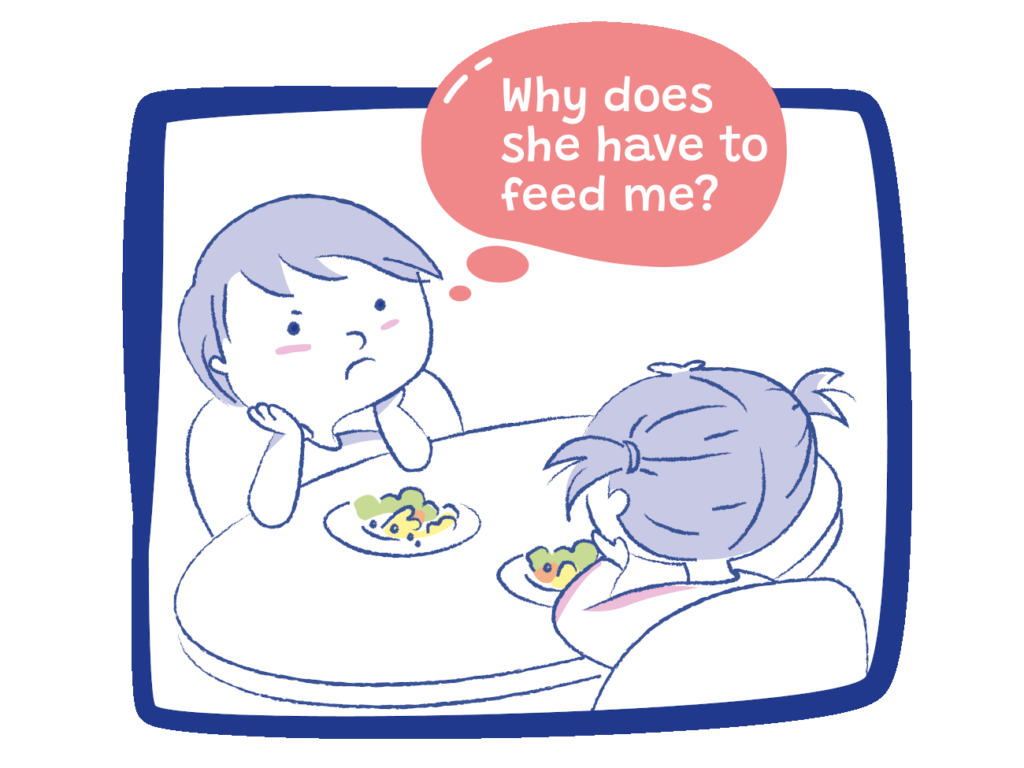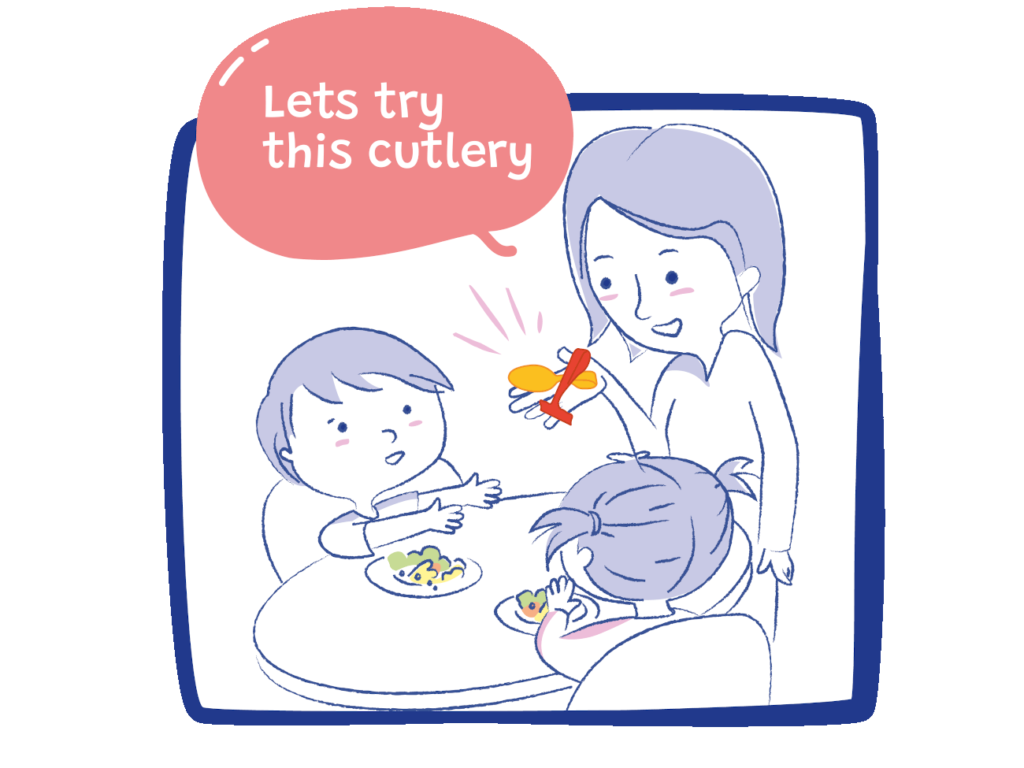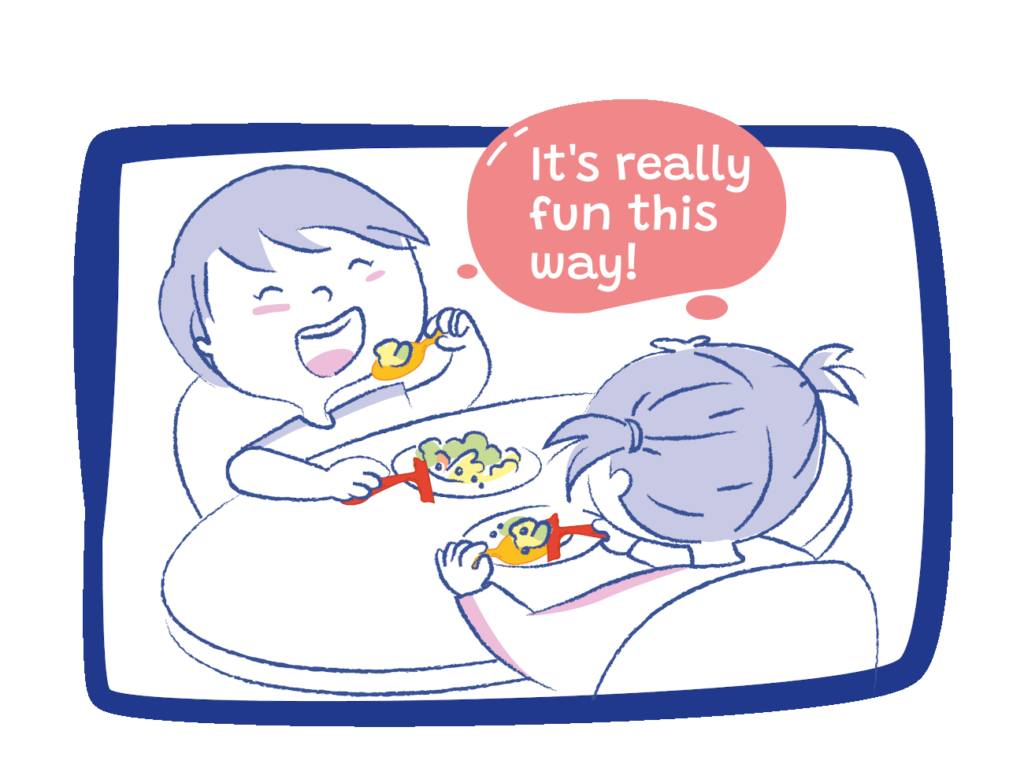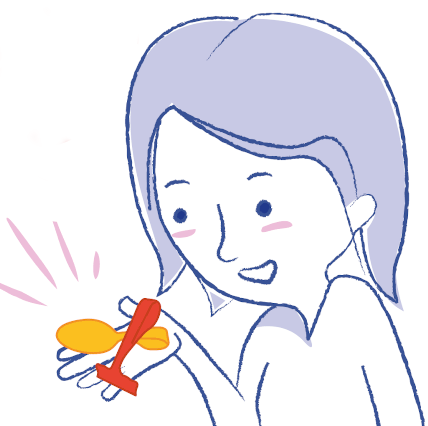 For parents
What a relief not to have to feed the children so many times a day..!
Just by teaching them how to use the cutlery, we will make them enjoy eating.
While we watch them eating we'll have more time to do some other things or even for us to be able to eat.
I'm happy knowing that this learning is beneficial for them and developing better.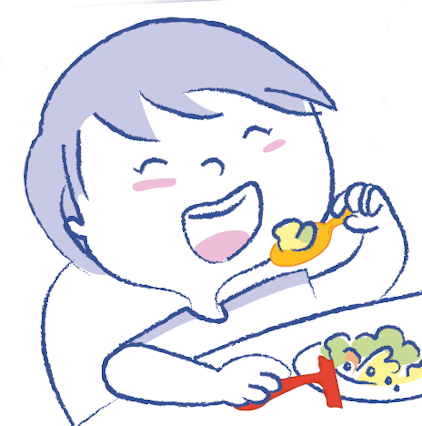 For children
My sister loves to eat by herself and so do I.
We need no one to feed us!
Mom, Dad and everyone else are going too fast … or too much slowly… and often they get nervous if we don't eat the way they want.
It's fun to learn things and being able to do it by ourselves! To grow up fast!
1. Increases children's cognitive ability
Published studies on psychomotor skills, which you are aware of, state that any activity in which both hands are simultaneously used, will increase children's cognitive ability.
And this is how these cutlery are used: as one serves to put the food in the other, coordinating the movements of both hands.
With traditional cutlery, however, they will only use one hand – until they use the knife much later!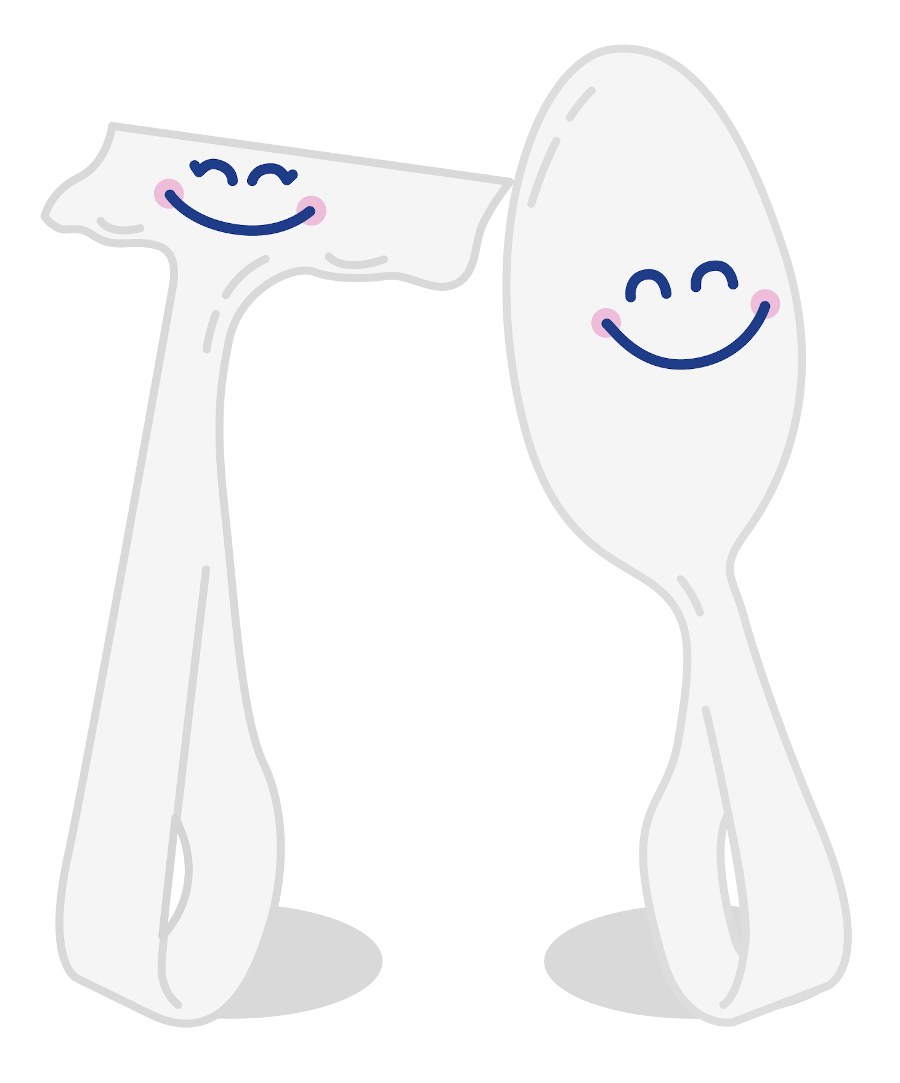 2.Developmental progress
Many children manage not only to use them but to learn to eat with this cutlery, developing their brain capacity even earlier, and managing to eat much better when using conventional cutlery
As long as we "help" them to eat, we prevent them from developing these manual and cognitive skills delaying them from eating without help.
3. Increased self-esteem and independence
What children achieve on their own reassures them, because it shows them that they are capable of new achievements, and encourages their willingness to be more active.
By keeping their attention on these cutlery, they concentrate on eating, without any external pressure, and allow them to better eat on their own.
Our story began between two Spanish ladies:
The first one, as a child, had been given this silverware cutlery, which a jeweler in her city made by hand. And with them she managed to learn to eat, just like her daughter later, to the amazement of the nursery staff where she was the only being able to eat by herself.
From that experience it came up the idea that its reproduction in plastic would make it possible for many more children to eat on their own.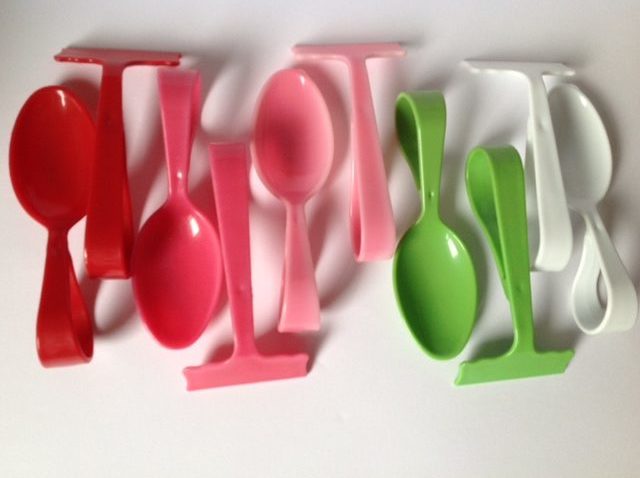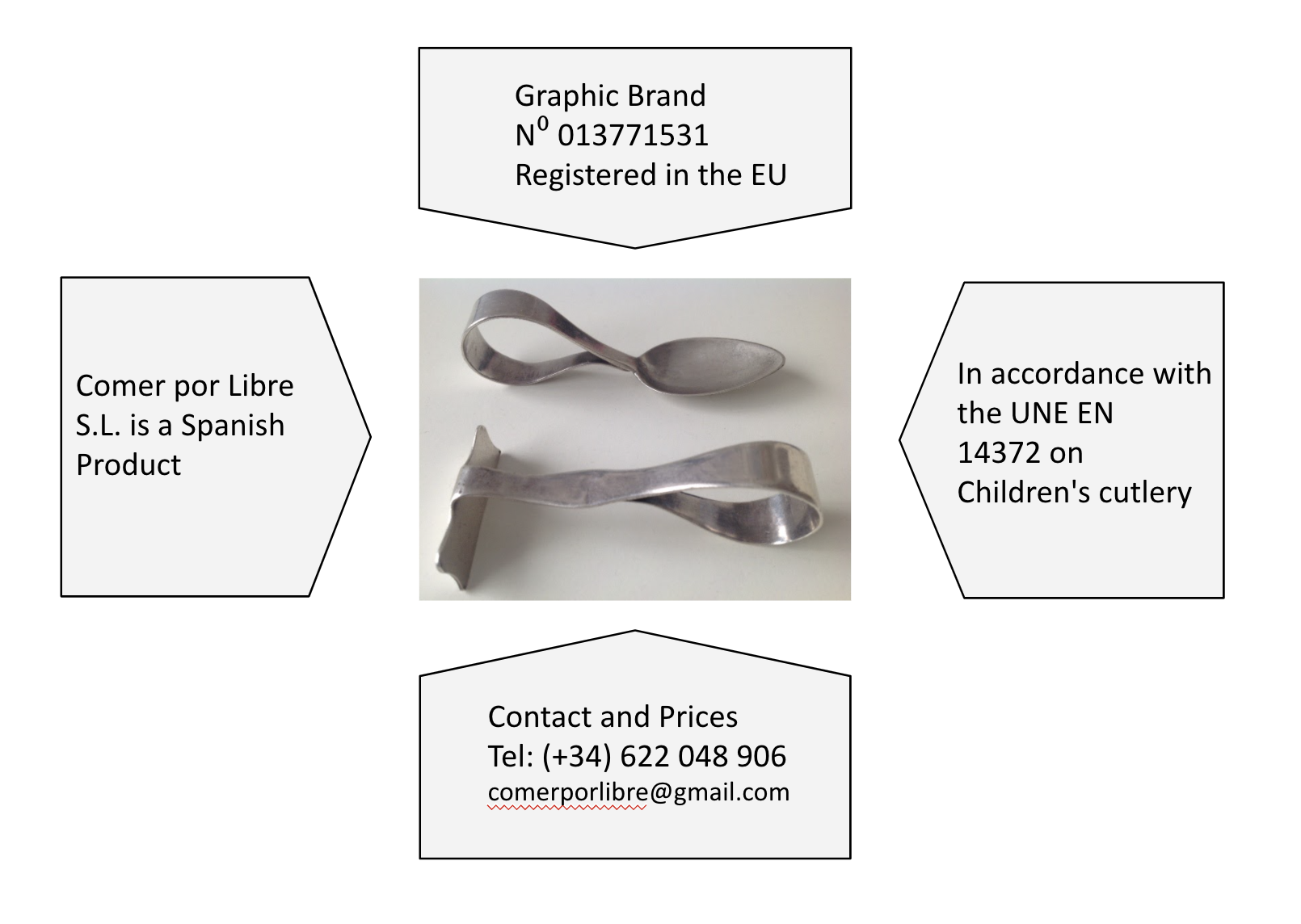 The second lady launched the project: she registered the brand, checked that it complied with European safety regulations and ensured that production was entirely Spanish to guarantee the quality of the food-grade plastic.
Both ladies were convinced that these clever cutlery would free children and parents from their dependence at lunch time.
Their purpose was to introduce these cutlery in order to popularize it's utility and to bring it to as many people as possible.